My name is David Livingston, and I am the Associate Director of a college ministry in Indianola, IA called The Light Company. I have now been with this college ministry for three years, and I have been involved with Believe Guatemala for even longer. My first trip was in March 2014, and I have been in love with the people I met on that trip ever since! I am so thankful that God has blessed me with the ability to return many times to continue building on the relationships that I have formed there.
Not only have I been able to go on many mission trips, but several friends, family members, and college students have been able to join me as well! However, this year I got the pleasure of doing something a little bit different. This year I got to lead a small team of just college students from Light Company on a 10-day trip.
It was a joy to see these students that I have gotten to know take this huge step of faith to go on this trip. Having just finished their finals the week before, and many of them graduating just days before we left, it would have been easy for them to head back home and relax with friends for a while before starting their new jobs. However they chose to go on this trip because they know that investing time and energy into someone else's life can have powerful effects.
"Walk with me as I walk with Jesus" is a phrase we use in the Light Company to describe our approach to outreach and discipleship. The image behind "walking with" someone is that of holding hands. Sometimes you have to reach back to grab someone's hand. Sometimes they have to pull you forward. Sometimes it means older reaching down to the younger, and sometimes it means you stand directly beside a friend and face trials together. Walking with someone is personal, intimate, and risky. It is Relational.
Relationships are essential to any Christ-centered mission. Whether you are reaching students on a college campus in Iowa, or those in extreme poverty in Guatemala, if you don't form relationships you will not be successful. It is much easier to show someone they are loved and valuable, and that God has a purpose for their life, if you have a relationship with them. At the same time, if we are "walking with" someone, we are no longer just telling him or her what to do, but rather we can say, "I am here with you, let's do this together."
In John 20:21 Jesus says, "'Peace be with you. As the Father has sent me, even so I am sending you.'" God the Father sent Jesus into this world to provide us a way back to a right relationship with Him. Jesus did this through loving sacrificially even to the point of death on a cross. And Jesus says in that same way He is sending us to reach this lost and broken world.
This trip was an amazing opportunity for our students to participate in this, as well as see it in action. I am so thankful that Believe Guatemala's leadership and staff are top-notch examples of spreading the Gospel through relationships. It is because of the year-round work that Believe does in the community, schools, and orphanages that allows us to be able to do what we do during our short time there. We would not be able to do what we do without them. I look forward to continuing to work with Believe for many years to come!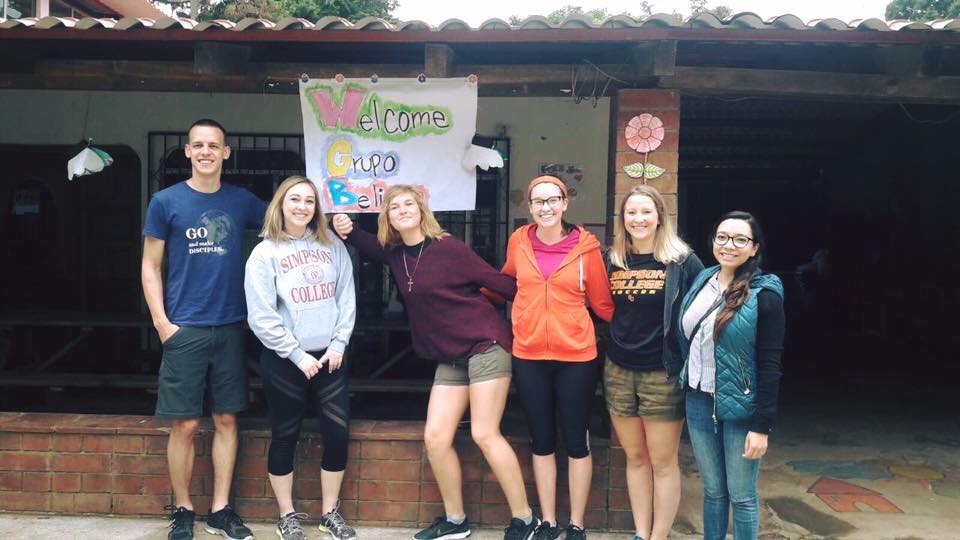 "My first trip was in March 2014, and I have been in love with the people I met on that trip ever since!"
"Walking with someone is personal, intimate, and risky"
"It much easier to show someone they are loved and valuable, and that God has a purpose for their life, if you have a relationship with them"
"I look forward to continuing to work with Believe for many years to come!"