My name is Kristy Powers and I am a Senior in high school. I have lived in Iowa my whole life, and through my short 17 years, God has taught me an immense amount and given me a passion to serve others! One of those being serving the people of Guatemala. I have a huge heart for Guatemala and the people there. God truly touched me in a way that I could never imagine. I went on my first mission trip about a year and a half ago in April 2015, and since then I have wanted to help support them in any way I can. Going to Guatemala was my first mission trip ever and it truly changed my life. It opened my eyes to how fortunate we are to live in the United States. While in Guatemala we were able to visit two different schools and do a Vacation Bible School, playing songs and having a couple people share a message. At one of the schools I was able to share a lesson that applied to my life about stress and trusting in God. One place that we went almost everyday was the local community center. There we got to connect with the children of the community, and learn more about them and their families.
I went on my second mission trip to Guatemala last July and again fell in love with the people and country even more than the first time so much so that I decided to sponsor Franklin, one of the 25 children they have in their program. Franklin is 14 years old and has 11 siblings, three of which are in the sponsor program. They live in a very poor community, where their mom makes about $1 to $2 a day working in the community dump. I was able to connect with Franklin and see him almost everyday I was down there. The second trip I went on touched me more than the first trip, which I did not know was even possible. I was able to see some of the same children and families again the second time, which brought me so much joy to reconnect with them. The love and faith of the people in Guatemala is incredible. With the circumstances that they're in, having almost nothing, they still cling to God as their source of joy. Seeing their great faith, even having nothing as we would see it, Christ is enough for them and they find peace in knowing He loves them. Seeing that put me in awe of their faith, and makes me want to trust God even more. God is doing miraculous things in the lives of those in Guatemala and in the lives of the people who are able to be a part of Believe Guatemala.
One thing that has truly affected my life was getting to sponsor Franklin. When thinking of sponsoring, most people think that they will change the life of a child, and it does. But little do they know that it will change their own life as well. I have been able to send Franklin a birthday present and multiple letters. I got a video from him saying thank you for the gifts. Also, on his birthday, I was able to send a video to show him I was thinking of him and wanted to say I love him. Getting the opportunity to support him, has helped change my views, instead of focusing on myself, this has helped me not only focus on God more, but on serving others, and working for something greater than myself. Having the opportunity to work and have a job making $8 an hour, can occasionally make me complain and wish I made more. Then I think of the people in Guatemala who have to work in the community dump, working a crazy amount of hours, and only making about $1 to $2 a day, to provide for their whole family. Man, does that give me a reality check.
Every single day, I think and pray for the people of Guatemala and praise God for His mighty work. Being involved with Believe Guatemala has changed my life, and helped me focus more on God and others, and His mission to spread His love to people all over the world. God has provided people from Guatemala to be supporting me here, and have used them to bless my life beyond measure. I can honestly say, that the opportunity God has provided me to be apart of Believe Guatemala has been one of the best experiences I have ever had in my life. God is continuing to do amazing things, and I am blessed to be apart of His plan.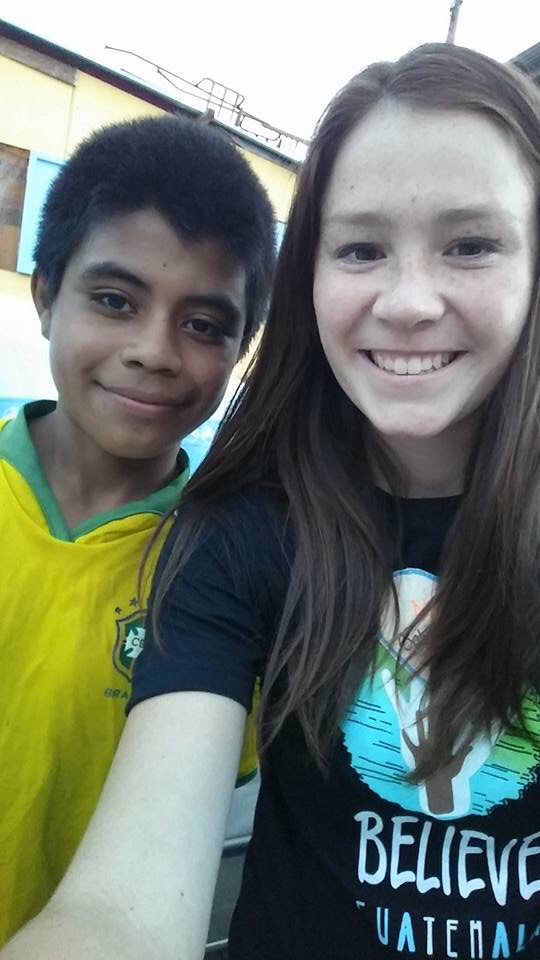 "God truly touched me in a way that I could never imagine"
"With the circumstances that they're in, having almost nothing, they still cling to God as their source of joy"
"Being involved with Believe Guatemala has changed my life"
"God is continuing to do amazing things, and I am blessed to be apart of His plan"